SCHEDULE
---

March 1-2, 2019
Opryland Resort and Conference Center
Nashville, TN

Friday, March 1, 2019
9:00 AM - 6:00 PM

Dance Party
8:00 PM - 10:00 PM

Saturday, March 2, 2019
9:00 AM - 5:00 PM



---
KEYNOTE SPEAKERS
RACHEL HOLLIS
Rachel Hollis is a #1 New York Times best-selling author of Girl, Wash Your Face, a TV personality, top motivational speaker, top podcast host, CCO of The Hollis Company and mother of four. Rachel was named by Inc. Magazine as one of the "Top 30 Entrepreneurs under 30" and she is deeply passionate about empowering women in business. 

Known as "the Tony Robbins for women" because of her motivational high energy style, Rachel has a unique ability to empower and embolden a female audience. Motivational, inspirational, and always approachable, Rachel's tell-it-like-it-is attitude is a refreshing approach that allows her to authentically connect with audiences everywhere. 

Her company, The Hollis Company exists to arm people with the tools to make positive and lasting change. They do this by creating media, products, inspiration and community that challenges their audience to reach for a better version of themselves every day. They believe that everyone can benefit from a personal growth mindset-- most especially people who've never
encountered it before.


NICOLE WALTERS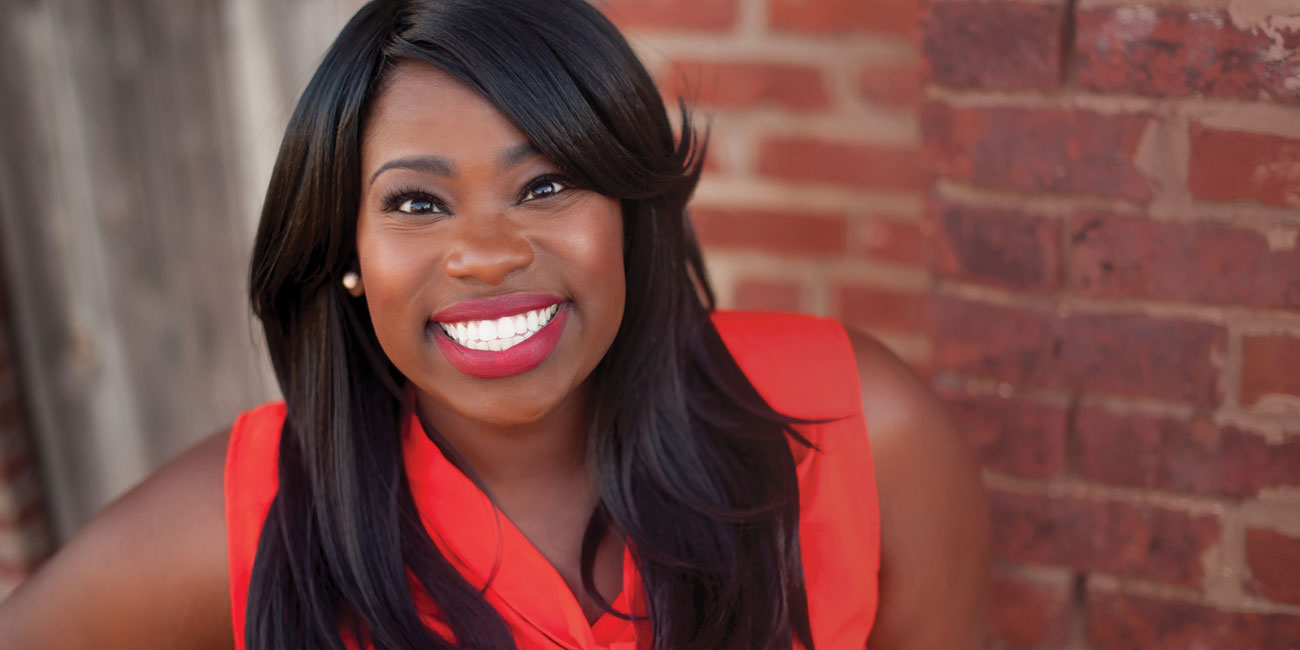 By age 28, Nicole Walters had executive stints with companies like T.Rowe Price and Wells Fargo Mortgage Backed Securities under her belt- and was a highly-paid executive at a Fortune 500 company, managing multibillion-dollar accounts. But something wasn't right. "My job was feeding my family, but not my soul," she says.
Nicole quit her corporate job to focus open her own private business and product development consulting firm, The Monetized Life. As her audience ramped up, so did her revenue—she made $11,000 in the first three weeks of working with small business clients full time.
Now, when she's not hanging out with her husband and their three foster kids, she shares her secrets to earning passive income with other entrepreneurs through her wildly popular online course, 1K1Day.
"I teach people how to add commas to their bank accounts," says Nicole. "They learn that they don't have to trade time for money."
ASHLEY LEMIEUX
Speaker • Author • Entrepreneur
TOPIC: "Finding your voice in Social Media"
Ashley LeMieux is the founder and CEO of The Shine Project as well as women's boutique, Shop Ashley Lemieux. Ashley is a firm believer that everyone was born to Shine!!  Ashley is a writer, speaker, and entrepreneur who lives in Nashville, TN. Her company, The Shine Project, employs at risk youth in America to help them break the cycle and reach their potential. She has a passion for cheering on the under dog, helping women develop themselves personally and professionally, and for allowing others to see the triumphs and heartaches in her life to help them find strength in their own journey. Ashley's life mantra is "Make it Happen", and nothing makes her happier than being able to help women do just that in their own lives.
JENNA RAMMELL
Presidential Diamond - DoTerra
Jenna's Kitchen
TOPIC: MLM for the Millennial
Jenna Rammell  is a business woman, wife and mom to 4, self-empowerment advocate and lives her life through "intentional chaos". On her self-titled site, Jenna believes in sharing ways women can work on shedding the guilt and shame of the life lived for others and embracing one lived for one's true self. Jenna has established multiple popular lifestyle content businesses like Small Fy & Jenna's Kitchen collaborating with brands like Target and Disney. In her desire to live a more holistic and healthy life led to the creation of The Daily Essential Co, a high-performance team of essential oil advocates that Jenna owns and manages with over 9,000 members and 2.5million in sales annually.
MICHELLE GIFFORD
The Modern MLM
TOPIC: Blissful Branding
Michelle Gifford is a brand strategist and brand photographer.  She was a reluctant MLMer but since joining Maskcara two years ago, has risen to the top in sales and recruiting.  She uses her 12 years of online business experience to help other women grow their businesses online through The Modern MLM podcast and community.  Outside of the MLM world, she is a podcaster for The Women with Fire, photographer, brand strategist, non-profit creator and dance party enthusiast. She and her husband and five kids live in Southern California.